Did you know…
Your tax credit contribution may also be eligible for a federal deduction if you give by December 31st?
Donating to the private school tax credit program benefits kids all over Arizona, but it also benefits you! The maximum allowable credits for 2015 are $1,067 for a single person and $2,134 for a married couple. There is NO limit as to how much you can donate, only how much you can take a dollar-for-dollar credit for in a given year. You may also be eligible for a federal deduction when you make your donation by December 31st!
You have the opportunity to change the life of a kid, and have a say in where your tax dollars go. It really is a win-win. Take the credit today! To donate please visit apesf.org/donate, and contact us at helpdesk@apesf.org or (480) 699-8911 with any questions. If you miss the December 31st deadline, don't worry! You can still donate by April 15, 2016, to take the credit on your 2015 state taxes. Thank you for giving. You are making a huge impact in the lives of kids who really need it.
Meet Maddie, a real life scholarship recipient: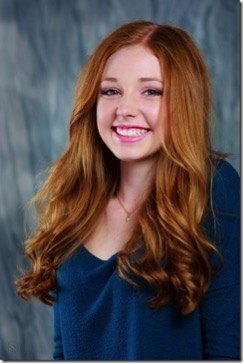 "A thanks to all of the people who have participated in the scholarship fund for our daughter, Madeline. She has thrived in the rigorous college preparatory classes and religious education that Notre Dame Preparatory offers. Our family faced a financial burden when my brother died suddenly last year, and we started taking care of his daughter. We weren't sure if Maddie could continue at NDP because of the emotional and financial challenges we faced as a family. Thanks to the scholarships, the tuition has become much more affordable. The smaller class sizes and individualized attention have been paramount to her emotional growth and continued academic success. Thank you!"

-Suzanna, Maddie's mom