Why participate in the Arizona tax credit program?
Tax credits allow Arizona residents to choose how their tax dollars are spent. Instead of sending their tax dollars to the state's general fund, taxpayers can send their tax dollars directly to causes they believe in through qualified organizations like APESF. Making a tax-credit contribution, like withholding, is a way of paying your tax liability.
How much can I give?
You may contribute up to the maximum amount per the table below, or your actual tax liability, whichever is less. Your tax liability is the amount of income taxes you are responsible for based on your income and tax rate. If your contribution exceeds your tax liability, you may carry forward your credit for up to five years or take a charitable deduction. Consult your tax professional for guidance.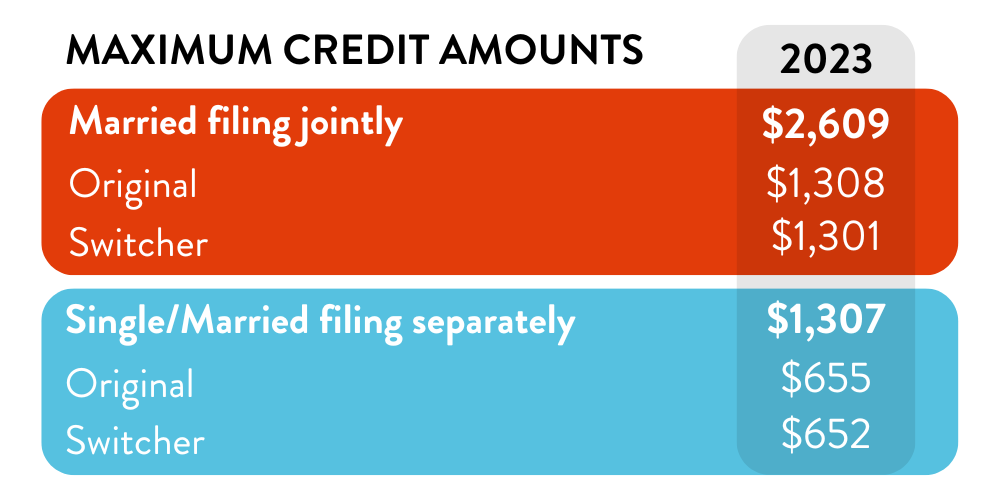 Where can I find my actual tax liability?
Refer to your most recent Arizona income tax return, Form 140. You will find your tax liability on Line 48.
How can I make my contribution?
Make your contribution securely online (
donate here
). Donors will immediately receive a receipt via email. Give your receipt to your tax preparer. If you file your own tax return, you'll claim your credit using Arizona tax forms
301
,
323
and
348
.
Is my donor information private?
APESF is committed to protect the privacy of our donors. We will not share or sell a donor's personal information with anyone, nor send donor mailings on behalf of other organizations. The Arizona Department of Revenue requires that donor names should not be shared with scholarship recipients, and in addition, as a 501(c)(3), federal charitable contribution laws expect donor confidentiality.
Is it really that easy?
YES! The only catch is that taxpayers must take the initiative and make their tax credit contribution before filing their Arizona income tax return.