For

Individual Donors
Interested in making a dollar-for-dollar tax credit contribution to support children in private schools? "Taking the Credit" is simple…
---
The Process:
DETERMINE YOUR STATE TAX LIABILITY.
How much will you owe Arizona at the end of the year? Remember to factor in what you've already paid through withholding and similar programs.
DECIDE HOW MUCH YOU CAN DONATE.
The program maximums (the maximum amounts for which you can take a credit in a given tax year) are listed to the right. You can carry unused credit forward for up to five years. (Unused credit is anything you donated up to the maximum that you couldn't actually use, most often due to a lower-than-expected tax liability.) Anything beyond the maximum is considered a charitable contribution!
MAKE YOUR DONATION.
We accept donations by credit card (online) or check (download form below). APESF & state law allow you to recommend that a particular student or school benefit from your generous donation. To recommend a school or student, simply fill in that portion of the donor form as desired.
FILE YOUR RECEIPT.
All online donors will receive a receipt immediately via email, and all donations made by mail will be processed within two weeks.
CLAIM YOUR CREDIT.
In order to claim the tax credit for your donation, you must file Arizona tax forms 301 and 323 along with your Arizona income tax forms. If you make an Overflow/PLUS/Switcher donation, you must also file Arizona tax form 348. These forms (and instructions) can be downloaded here. Please consult a tax preparer with further questions.
When can I donate?
For a state tax credit, you may donate at any time during the tax year for which you wish to claim the credit OR from January 1st to April 15th of the following year. If you cannot take a state tax credit, please consider making a charitable gift (by December 31st each year). If you've ever taken both the state credit and federal deduction, please read here for more information.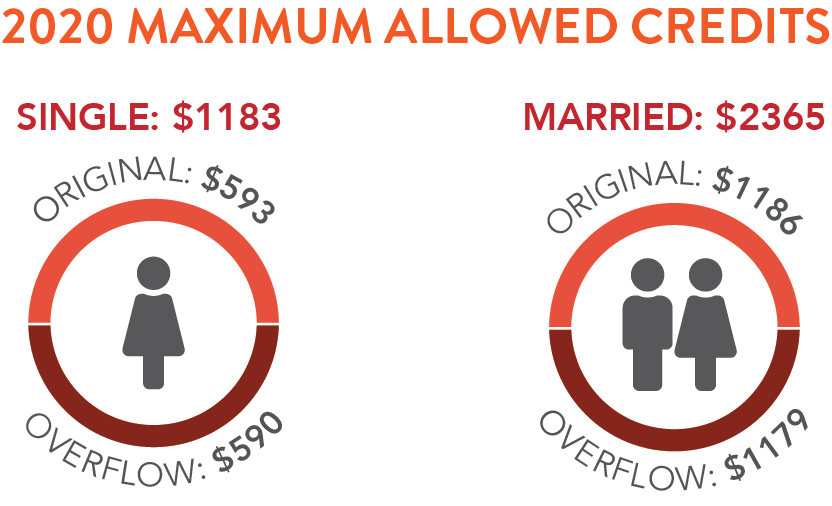 Things to Know
The public school tax credit and contributions to qualifying charitable organizations can be done in addition to the private school tax credit.
If you can't donate the maximum credit amounts, you can still donate – every dollar helps!
Just because you receive a refund does not mean you cannot donate. You must find out what you actually owed to the state of Arizona at the end of the year, regardless of what you have already paid. For example, if you originally owed $750 and paid $850 through withholdings or tax payments, your refund would be $100. A contribution to APESF for your full liability of $750 qualifies your donation to receive tax credit treatment, and your refund would be $850. In this example, you would get back all of what you originally paid.
Information on the different types of scholarships and who is eligible for them can be found here.
Donations made through umbrella organizations such as United Way, Benevity or others are not eligible to be claimed as Arizona private school tax credits. The law states that the DONOR must make the contribution directly to a school tuition organization. While we can certainly accept such donations, we are required to classify them as charitable donations rather than tax credit donations. The only instance in which the donation can be made on the donor's behalf is through the donor's employer by way of a payroll withholding deduction.
Copyright © 2020 Arizona Private Education Scholarship Fund, Inc. All rights reserved.