…was a success! Thank you to everyone who participated! In case you missed it, here's what happened…
What? For one special day, 100% of donation revenue funded tuition scholarships.
Why? Our foundational mission to students and their families motivates us toward generosity… Sound stewardship of our operational expenses enabled us to "pay it forward" 100% to Arizona students!
Who? Arizona students attending private schools
When? MONDAY, April 17th (for 24 Hours) *Note: This was the day before the 2016 tax-credit-giving deadline & 2017 Tax Day.*
Where? Give at apesf.org/donate! (Checks post marked with a 4/17 date also received Mission Monday treatment.)
Our MISSION: 100% ALL-IN for the Students, Schools, Families and Arizona Communities we serve…join us by giving this Mission Monday!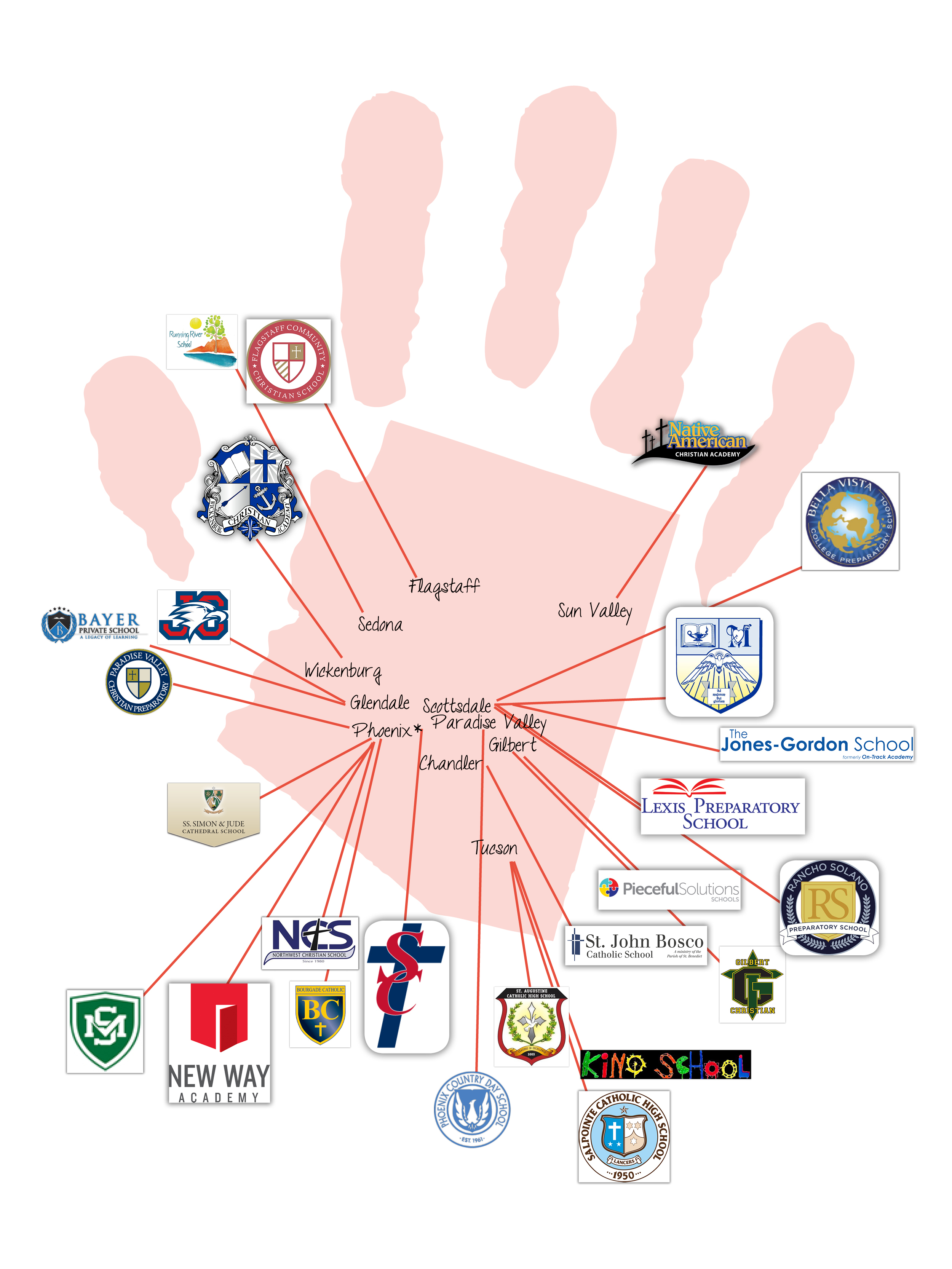 Our well-known "hand" logo is important to us because it represents the communities we serve across our great state. See some of the schools we work with above and a comprehensive list here.