WHO are we?
We're a small group of people committed to stewarding tax dollars to deserving Arizona private school students. APESF was founded 20 years ago (when the Private School Tax Credit became a thing), and we've been serving the state pretty much the same way since the start. We value the individuals and corporations who give…making what we do possible…, and we work really hard to make the process smooth and painless for our school partners and families.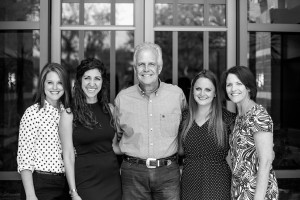 WHAT do we do?
If you're a donor, we use the tax dollars you give to us (instead of the state) to create tuition scholarships for students in private school. We send you the receipt you need when filing your taxes, and we do our best to THANK YOU for giving.
If you're an applicant, we ask you to complete our application one time per school year. We review your story annually and determine if and how we can support your family with tuition scholarships. If we're able to award private school scholarships, we send a check to your student's school in his or her name and notify you via email.
If you're an Arizona private school, we usually work with your finance person to carry out the processing of all scholarship awards. We also like to visit your school, interact with your families and help you raise money in any way we can.
WHEN are important deadlines?
The deadline to make a state tax credit contribution is April 15th each year (for the previous year's taxes). If you can't take the state tax credit, we accept charitable donations (due December 31st) too.
Our scholarship application opens in March each year and closes the following February. Apply almost any time! We distribute scholarships every month of the year.
WHERE do we operate?
Our office is in Scottsdale near Kierland Commons, but we serve schools across the valley…from Phoenix to Wickenburg, Flagstaff to Tucson and lots of places in between.
WHY?
Why? Because of families like the Helgesons. Brett and Gretchen were married in 1999. They were excited to have a family but were not able to conceive. However, adoption came easily for them. They adopted three children — Maritess, in 2005, Sean, in 2007, and Brady, in 2009. Last year, they realized traditional schooling was just not working for Maritess, so they moved her to a school that specializes in teaching kids with ADHD and Learning Disabilities. Sean attends a private parochial school where he has been placed in the Honors program. And Brady is in first grade at the same school. Both have the private school cost, but the Learning Specialty school is especially costly because of all the intensive work it provides the kids there. The school has OT, Speech, Reading Specialists, and Counseling, and teachers teach all the subjects in a way the students CAN learn! The Helgesons love their kids and want to give them the VERY best chance they can have in leading a happy and successful life…and so do we.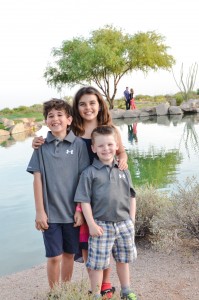 Why? Because donors deserve a say in where their tax dollars go, and students deserve an education best-suited for them regardless of cost.