Our organization is continually blown away by the accomplishments of the students we serve. For this reason, we're brining you a "Senior Spotlight Series" that highlights the successes of some of our Class of 2017 graduates. If you're a scholarship recipient who recently graduated and would like to share your story, email Alexia! 
Kelli Rice and her boys have been part of the APESF family since 2004, and it has been such an honor to partner with them.
William graduated from Brophy College Preparatory this spring and was accepted into Barrett Honors College at Arizona State University. He will be studying broadcast journalism at the Walter Cronkite School beginning this fall!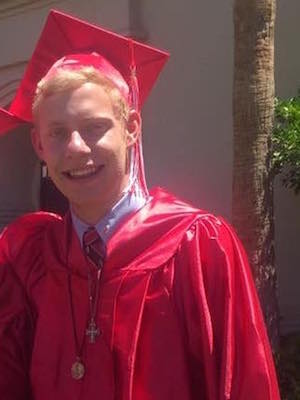 The future is bright for William and all our class of 2017 graduates!