Posted: July 5, 2017
Our organization is continually blown away by the accomplishments of the students we serve. For this reason, we're brining you a "Senior Spotlight Series" that highlights the successes of some of our Class of 2017 graduates. If you're a scholarship recipient who recently graduated and would like to share your story, email Alexia! 
Savorina just graduated from Wickenburg Christian Academy where she carried a nearly perfect GPA while being involved in dance, photography club, yearbook, varsity volleyball, youth group and a variety of volunteer work. She was also part of Wickenburg's local police department's Police Explorers program, which focused on leadership, encouragement and physical fitness.
Savorina will attend Grand Canyon University this fall where she plans to major in criminal justice and minor in Spanish. After graduating, she plans to attend a police academy and then work as a law enforcement officer.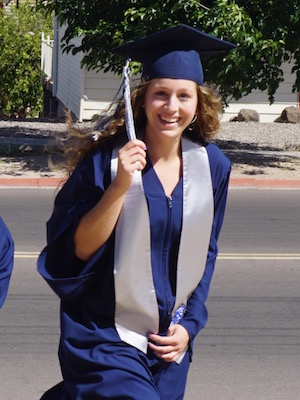 We know we'll be hearing of great things in your future, Savorina. Thanks for letting us be a small part of your journey!