Our organization is continually blown away by the accomplishments of the students we serve. For this reason, we're brining you a "Senior Spotlight Series" that highlights the successes of some of our Class of 2017 graduates. If you're a scholarship recipient who recently graduated and would like to share your story, email Alexia! 
APESF has been serving the Pittenger family for the last six years. When asked to share about his recent graduation and plans for the future, Noah said the following:
I am so thankful to APESF for its support of my Brophy education over the last four years. Brophy has allowed me to be a man for others, open to growth, intellectually competent, loving, religious and committed to doing justice. Brophy has provided me an invaluable education and football program that facilitated my success on the field and in the classroom, culminating in Scholar Athlete of the Year for the State of Arizona in 2017. I will be attending the University of Arizona with a Wildcat Excellence Award and was offered a preferred walk-on spot on the football team. I have plans to major in physiology with hopes to pursue a career as a Physical Therapist, Physician Assistant or Chiropractor.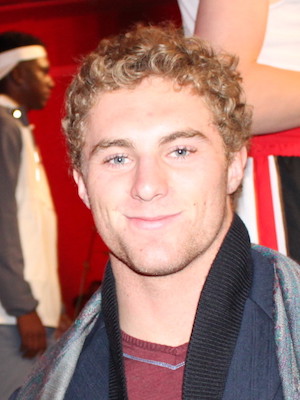 We couldn't be more inspired by this young man! Congrats, Noah!