Our organization is continually blown away by the accomplishments of the students we serve. For this reason, we're brining you a "Senior Spotlight Series" that highlights the successes of some of our Class of 2017 graduates. If you're a scholarship recipient who recently graduated and would like to share your story, email Alexia! 
We've partnered with the Buss family for almost as long as we've operated (15 years!), and we feel like we've literally watched their children grow up before our eyes.
The oldest, Matthew, recently graduated from Scottsdale Christian Academy and received the Dean's scholarship to attend Arizona State University in the fall. He plans to study accounting and hopes to participate in the ASU marching band. He also plays each week as a volunteer musician in his church's orchestra.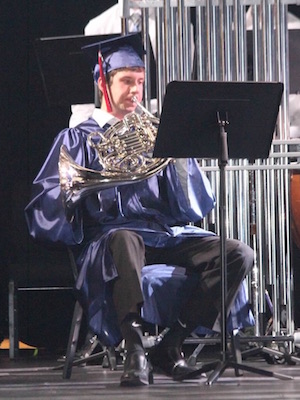 This is Matthew playing the French horn at his school's graduation ceremony. Hats off to you, Matthew!